Vivo has become a trendy brand in India. Despite heavy competition in the Indian market, Vivo has made its name mainly because of its excellent camera. This popularity of Vivo mobile phones resulted in a massive influx of Vivo v19 back covers even before these models are released. These covers not only make the phone beautiful but also protect it from damages.
Vivo V19 pro back covers
If you are a fan of symbols or signs on mobile covers, then Zapcase back covers would be the ideal choice for you. Made up of premium durable TPU rubberized material, Zapcase offers something really unique and special. Besides, its flexible TPU casing wraps securely around Vivo V19 Pro, and its air cushion technology delivers long-lasting protection and durability in a modern way. Here are a few salient features of the cover:
Shockproof technology
Flexible material
Long-lasting protection
Vivo V19 back covers
A soft silicone bumper case would go best with Vivo V19. Vivo V19 back covers contains a good mixture of high-grade cloth surface hard PC and flexible soft TPU silicone bumper hybrid material, which can help you protect your phone from scratches, bumps, and other kinds of damages. It has the following salient features.
Shockproof technology
360-degree protection
Camera lens protection
Ultra-slim
Flagship Vivo phone
Vivo v17 pro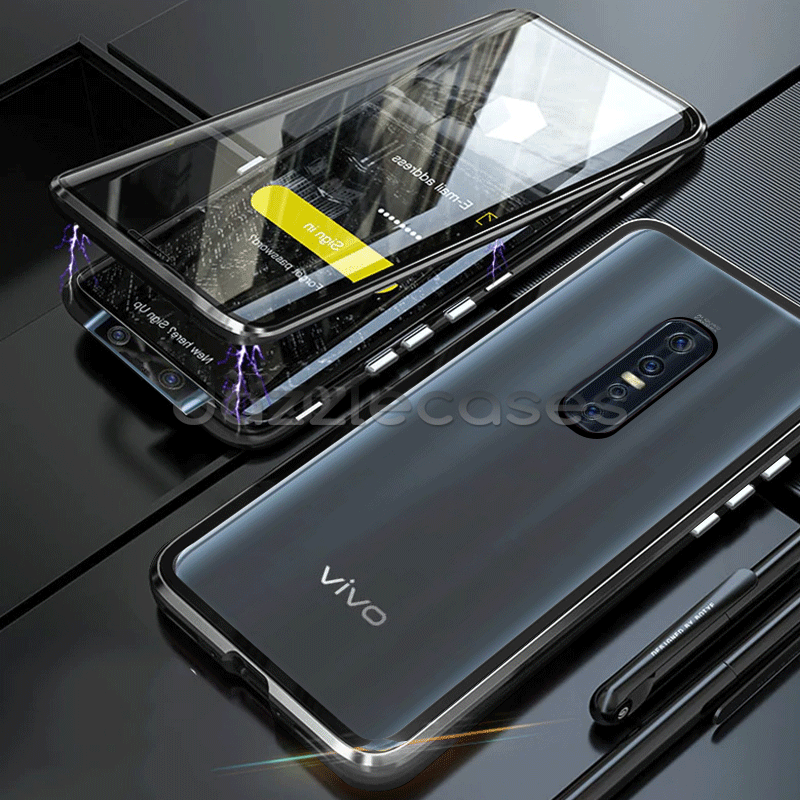 Vivo V17 Pro is a beautiful smartphone, especially from the backside. You wouldn't want to hide the beautiful phone. Therefore, Vivo V17 Pro back covers would be perfect for your Vivo V17 Pro. It offers both all-round protection and convenience. It will help you protect your phone from drops and scratches from all sides.
Matte finish with a scratch-proof coating for long-lasting durability.
Upper Lip builds design to help protect the phone if the phone falls.
It has raised edges to protect the phone from scratches.
Feather light.
Air cushion technology.
Shockproof technology.
Dazzle Cases is the leading case manufacturers in India. If you're looking for mobile covers for your Vivo mobile phone, then you are in the right place. Browse through our vast collection of back covers for Vivo smartphones.
Also, Look Huge Range of Vivo Back Covers and Cases