iPhone X series is by far the most stylish phone released by Apple. You would not want your phone to get a scratch or break. That's where iPhone X back covers can help.
Besides, it gives your phones an upgrade. The stylish covers are like a second skin to your phone and ensure that it is always dressed to impress.
One of the best covers for your iPhone X back covers is Carbon Fiber Shockproof Armor Mobile Back Case and Cover
Fiber shockproof back cover will help you prevent your iPhone's screen from breaking, in case it falls from your hand. Here are a few salient features of this cover.
Lightweight and highly protective.
Raised lips for screen and camera protection.
Anti-fingerprint and scratch-resistant.
Precise cut-outs.
The best part? You can add a 5D tempered glass along with your cover at just an extra 299. The 5D tempered glass will further enhance your phone's look.
The Carbon Fiber Shockproof Armor Mobile Back Case and the 5D tempered glass is available for iPhone X, iPhone XS, and iPhone XR.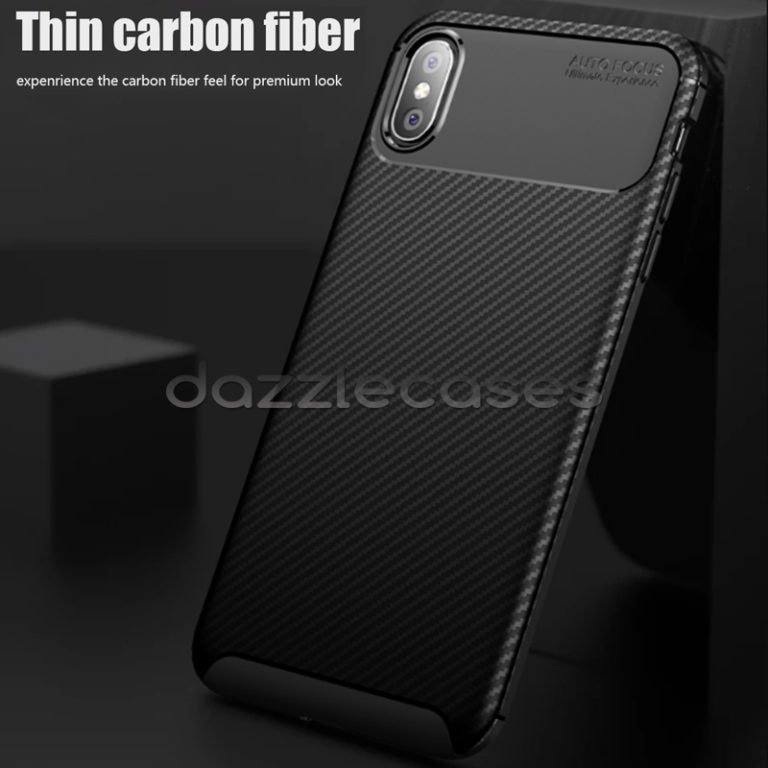 Another benefit of styling your Mobile with back covers is that you always get the option to change the look of your phone.
Dazzle Cases is the leading mobile cases and mobile back covers company. You can find a wide variety of differently styled iPhone X back covers for your expensive mobile phones. We are known to offer high-quality back cases to our customers. No matter where you stay in India, we will deliver the case of your choice at your doorstep.