OnePlus was the top-selling premium brand in India in 2019. In fact, it became the first-ever premium smartphone brand to sell over two million units in India. And with the mid-range smartphone, i.e., OnePlus Nord, the company has attracted even more customers. But, no matter how great the phone is, it is always recommended to buy cases and Oneplus Nord Back Covers to protect it from unexpected falls.
Here are the best OnePlus Nord Cases that you should buy to protect your phone:
1.) OnePlus Nord Shockproof Transparent Mobile Cases:
If you want to protect your phone while still display its stunning design, this is what you need. It has a shockproof design that protects your phone's screen from breaking from a sudden fall. It also has a raised lip design for camera and screen protection.
2.) OnePlus Nord Camera Protection Anti-Slip Super Clear Mobile Back Case: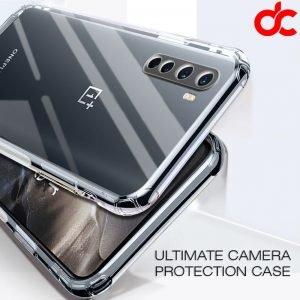 Yet another great transparent mobile cover allows you to showcase the beauty of your phone while still protecting it. It has an innovative anti-slip design that provides an impeccable hand grip. Its neoteric dust-cap technology keeps the unwanted dust away.
3.) OnePlus Nord Carbon Fiber Shockproof Armor Mobile Cover: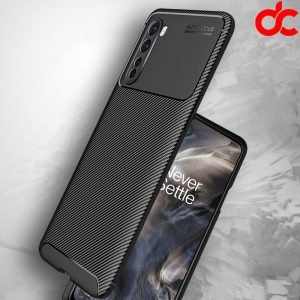 One of the best shockproof mobile cover, the Carbon Fiber Armor back case provides 360-degree all-around protection for your OnePlus Nord. It is also anti-fingerprint and scratch-resistant, so you won't have to worry about anything when you use this cover.
4.) OnePlus Nord Rugged Fabric 12-Horned Deer Emblem Mobile Back Case:
My personal favourite, rugged fabric 12-horned deer emblem mobile back case has a sleek profile design and a scratch-resistant high-density rugged fabric. It also consists of a flexible TPU bumper for anti-shock protection.
5.) OnePlus Nord Naked Borderless Ultra Slim Semi-Transparent Back Covers: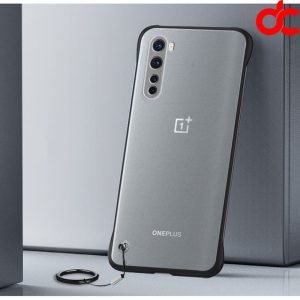 If you are looking for an ultra-slim back cover, then this one is for you. It is not only super lightweight but also comes with a complete camera and screen protection. It also has shockproof bumpers that provide excellent protection to your phone.
6.) Original Modular 3-in-1 Hard Bumper Mobile Back Case: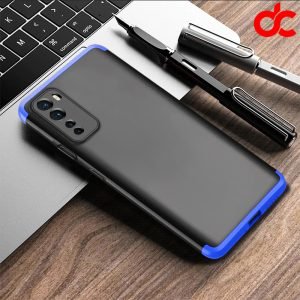 With a luxurious frosted matte finish, this cover ensures 360-degree protection. Its high precision fit, hybrid bumper design layout, and perfect cut-outs provide your phone with a great look while ensuring nothing happen to it.
Mobile back covers are an essential part of the smartphone. Make sure to choose the perfect Oneplus Nord Back Cases at Dazzle Cases. What's more, is that we continue to add new cases. Make sure to check them out too.